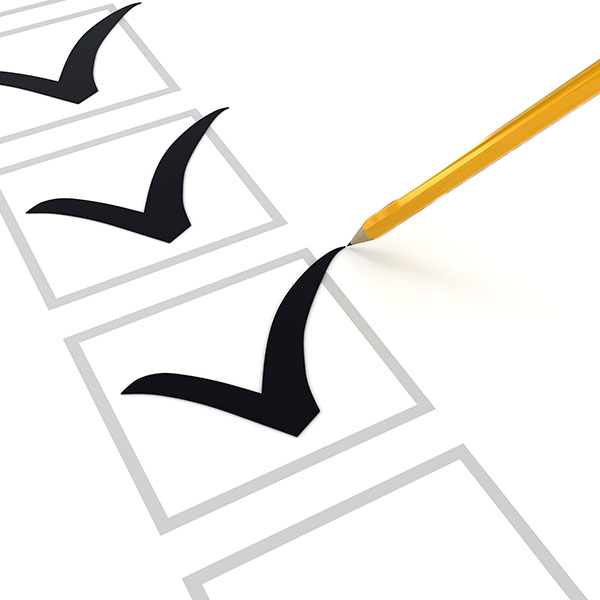 At TNT Heating & Air we strive for 100% satisfaction in everything we do. We value your opinion and invite you to tell us and others about your experience with us. Please take a few moments to tell us what you think by leaving us a review here on our website or on any of these popular review sites or social networks.
Read what other customers have said about us.

All trademarks or brands on this page are registered by their respective owner and are not affiliated with our company, nor do they endorse or sponsor our products or services.
Reviews of
TNT Heating & Air
(Based on 28 rated reviews)
16-Sep-2019
Product or service reviewed: AC unit replaced
Called them for service and they schedule AC replacement for the next day. They setup a portable AC unit the same day so we would be comfortable unit the new install the next day. Michael and Cory showed up early the morning and started the install. We were not required to be there so we went to the beach. They were done by mid afternoon and left after answering all our questions and teaching us how to operate the new thermostat. We thought the price was fair and the service we exceptional. I would definitely recommend TNT.
Bob Tennant
North Myrtle Beach
23-Aug-2019
Product or service reviewed: AC fuse
Quick service. Friendly. AC works great now!! Highly recommend!! Chris was awesome!!
Colleen Alton
Little River, SC
21-Aug-2019
Product or service reviewed: A/C repair
Chris is amazing and explained everything to me.
25-Jul-2018
Product or service reviewed: various
5 STAR. Thorough, responsive, accurate, honest. HIghly recommended.
Doug Merrill
North Myrtle Beach, SC
16-Jun-2018
Product or service reviewed: Repair and bought service contract
AC broke 3 hrs after getting home from ER called Tnt around midnight gentlemen asked if he could come first thing in the am I was on pain meds so I said sure sure enough he called at 7 was at my house within 20 mins and had me up and running by 8 as far as the cost I'm a 1st time home owner so I didn't know what to expect all I ever heard from friends was bad things but I feel the cost was reasonable my experience was so positive with Matt (servicetech) I signed up for the maintenance plan thank y'all for getting my air conditioner fixed and thank you Matt for your patience and great job
Elizabeth H Baptiste
Longs
05-Apr-2018
Product or service reviewed: Replacement of all ductwork
After building a custom home I discovered that the HVAC system in my 4 year old home was not functioning up to par. Some areas in my home were never comfortable to be in. I went to a home show in Myrtle Beach and that is where I met Chris Gormley. I shared my problem with him and scheduled a meeting at my home. He arrived on time with Brian Merlott. After 4 hours of testing and computations they told me what I should do to fix my problem. The original installer, who is no longer in business, did everything wrong. To much flex hose was used and both the supply and return ducts were under sized. It was determined that I should redo the entire duct work and add two more registers into the living space. The tech's Brian, Will, and Chris worked for 3 and 1/2 days at my home. Everything that had to be removed and replaced was done in a neat and professional manner. The maze of ductwork that looked like a mad octopus is now a neat and efficient network of ductwork. It looks like the inside of a submarine. I was able to notice the difference in my home that very night when the work was complete. I went through a few HVAC companies before I came across TNT. They are the REAL DEAL. No pressure, professional, neat, on time, knowledgeable, and true to their word. If Chris tells you that he will take care of any issue it will be taken care of. If you have any HVAC needs call TNT, Today Not Tomorrow.
18-Oct-2017
Product or service reviewed: 2 Bryant Evolution Systems
I replaced three systems (Goodman) in a beach rental from another vendor - shame on me - I have had nothing but problems and the vendor who installed the systems refused to maintain them even though I was supposed to have 1 year of free maintenance. He simply refused to return my calls. TNT had to come out on multiple occasions to make repairs which they did until the situation was rectified. I now have a maintenance contract with them for those systems. When it came time to make a recommendation to a client who needed a new HVAC systems I called TNT and they replaced the system in record time. Then our own personal systems died and my husband put Chris and Garrett through the grinder to make sure we were getting exactly what we needed. They were patient, courteous and bent over backwards to get us every piece of information we requested. They put it in this week and their entire team of installers was extremely courteous, knowledgeable and clean. You could not do better than to hire TNT to either maintain an existing system or install your new system.
06-Jul-2017
Product or service reviewed: Bryant split heat pump system
Enjoyed the experience. Great installation crew and Chris Gormley/Sales who oversaw the install was great. Got our ailing system up and cooling until our new system could be installed. He took the time to review every step and returned after completion to go over operating instructions and answer all questions. Great price, great people.
Richard
North Myrtle Beach
01-Jun-2017
Product or service reviewed: Air Conditioner Repair thru AHS
Thank you for your speedy response to our service call thru AHS. Your technicians showed up on time, were polite, professional and got right to and tackling the problem. They were composed, and funny ! even after having to fight the black widow spider nests that had moved into our unit ! Go ninja fighters with spray cans! After replacing a few parts the unit works great now ! Certainly was a pleasure working with Daniel and Tony and having them educate us on how to troubleshoot in an emergency. We appreciate their honesty and awareness. Congratulations to your company for hiring these two fine young men who I am sure are a good reflection of your company standards. Again thank you, Brenda Marchbanks and Ross Hunter.
Brenda Marchbanks
Sonora, Ca
22-Jan-2017
Very efficient, polite, professional and follows up with jobs, Works well with our staff and our Homeowners. Very quick response time!
09-Jan-2017
Product or service reviewed: hvac system
TNT is professional and they handle service calls very promptly. They handle a lot of service calls and hvac replacement for our company. We have been very pleased with their service.
loretta Fulmer
NORTH MYRTLE BEACH
28-Dec-2016
Product or service reviewed: 16-18 seer Compressors and air handlers
I own a custom home building company. We have used several companies around the Grand Strand over the years. Some of the other companies have done a good job, but TNT has gone above and beyond and thus gained all of our business. Their thorough knowledge and attention to detail has made a big difference in quality. This is very important for the level and price range of house that we build. I really appreciate the work and service that TNT offers.
09-Aug-2016
We arrived at our condo in North Myrtle Beach to find the temperature at 90 degrees. It was 7:30 pm. By 9:00, Brett was on site and working on the problem. Within half an hour (and in the pouring rain), he had our unit cooling again - helping us avoid a night of extreme heat. Brett was friendly, courteous, friendly and efficient. I will use TNT in the future.
20-Jul-2016
Product or service reviewed: SERVICED AIR CONDITIONER
TNT was great and the timing was prompt. Cheryl was very helpful and the tech. Chad followed up with us regarding the work required to get the system up and running durning one of the hottest weeks in awhile in N Myrtle Beach. We were away and the call assured us we were in good shape.and in good hands with the work being done correctly the first time.
15-Jul-2016
Product or service reviewed: New Construction with Bryant units
Garrett and Roy; I want to thank you and your staff for a great job on conditioning our new home. From engineering our home's multiple zones to completion of our project we were thankful we selected TNT to manage and perform the process. Our systems are operating quietly, controlling the temperatures and humidity at a comfortable level throughout the home which helps us really enjoy our new house. Thanks again, I would like to recommend TNT to any one who is looking for air conditioning design and service.
Charles Orr
Pawleys Island, SC
15-Jul-2016
Product or service reviewed: Service
Our air conditioner was cutting out midday . Temp would rise and then drop down during night only to rise again next day . Of course this happened this week when temp was 96 degrees almost everyday !! We had no idea who to call We could trust . We checked our church bulletin and there was TNT . Seeing the owner was a parishioner we felt he MUST run a reputable business and BINGO WE WERE RIGHT !!! We called and within an hour on a 96 degree day a young serviceman,Chad showed up . Chad was very professional and informative taking care to provide us with the remedy as quickly as possible . And he did just that . He told us he return at 830 the next morning to follow up AC was properly functioning and again Chad was there at 830 a. Extremely satisfied and happy we found this company ! Highly recommend them !!!
Bert Kip
North Myrtle beach
12-Jul-2016
Product or service reviewed: preventative maintenance and serivce
That's an intelligent answer to a difficult question thank you
28-Jun-2016
Product or service reviewed: Air conditioning repair service
I came home from work to water pouring out of a light fixture and a huge puddle in the floor upstairs. T-N-T came out at 9:00 at night. The service tech worked his butt off trying to get it fixed. I have a tiny attic opening that hardly fits a body and I watched this tech climb up and down the ladder through the tiny hole bringing a full vet vac full of water for at least 20 trips. He worked until midnight trying to fix the unit. He had to have a mother board. He reported that to his company and promised if there was one in Myrtle Beach that he would be back the next day to have everything fixed. The next morning Cheryl in the office called several places and found me one and scheduled the guy to come back. He came back and had my air running in 15 minutes. I would highly recommend this company. That tech went well beyond the duty that night to try and get my air running.Thanks!!!
Traci Greenberg
myrtle beach
02-Jun-2016
Product or service reviewed: Replace Heat Pump System
TNT came highly recommended from a neighbor. I call for an estimate and Garret came over and went through the whole system and explained what was needed and how the Bryant Evolution system would provide efficient and cost saving cooling and heating. The installation crew was on time, efficient, and explained everything they were doing. After the install Garret came to setup and explain the thermostat. I can see why Garret and company came highly recommended.
Bob Pugliese
N. Myrtle Beach, SC
03-Apr-2016
Product or service reviewed: Bryant heat pump
TNT came to our rescue quickly and efficiently! After a call to TNT, we had a visit from their maintenance person and were told our system would need to be replaced. We made the decision to have TNT install a new system and we are very pleased. From sales to installation to maintenance, we are very pleased with their responsiveness and their professionalism. We would definitely recommend TNT to other homeowners! Chris was a great sales manager and the install team was the best!
Mac and Cndy Young
North Myrtle Beach SC
01-Apr-2016
Product or service reviewed: New Bryant Heat Pump
Extremely pleased with TNT, our heating unit had been out for 2 months and i was unaware of some helpful programs that could get us financed. Chris Gormley helped us by telling us what we needed, following up with the finance company and always there to answer any questions. When the instal crew came out they were all very pleasant did exactly what they said they were going to do and we had heat again! Thank you TNT and Chris.
Kristina Lewis
North Myrtle Beach, SC
28-Mar-2016
Product or service reviewed: HVAC
Its not everyday you need to completely replace your HVAC... I called several companies around to get quotes ... I cannot tell you how many times I had to leave a message or explained the situation and was told they would call me back.... When I called TNT Chris answered all my questions, went out to my property in less than two hours , called back with a quote and educated me on the entire process. Time was of the essence and they did not disappoint.. I had my new unit in less than a week and never even knew they were there. These guys have their act together... communication was great...
Renee M Henderson
North Myrtle Beach , SC
Thank you for your prompt service whin I called Sept, 17, 2010. I really appreciate your help in fixing the air conditioner at 2807 Daffy Street, NMB.
Roy,

I really appreciate getting the HVAC installed in Ocean Bay Club unit 606 this week.

I believe it was Bryan who did the installation.

He did an outstanding professional installation. The way he routed the lines was beyond my expectations.

Thanks for a great job.
Garrett,

I just wanted to say thank you to you and your crew for the great work that you did. The insulation company came by just before you this morning and did their work and I paid them. Being there to see what your guys did and how they did it was eye opening. I was able to see what they pulled out of the attic space and what went back in its place, and even for a layman, the quality of the materials and how they were installed compared to the old installation was very obvious. You folks are the best, and I would recommend you to anyone.
We chose TNT Heating and Cooling for our new heat pump. All that was promised by TNT was delivered and then some! The installation was completed on time by professionals who kept us well informed of their work the entire time. They cleaned up after the job was complete and took the time to show us how to program the new thermostat. We are very satisfied and we would recommend TNT to our friends and neighbors.
C Suarez
North Myrtle Beach, SC
Dear Roy,

I have been meaning to write you for several months now. I am so pleased with my HVAC systems! Everything you told me is absolutely true! The heat is very warm in the winter, the air conditioning is cool and dry (no humidity in the house), the systems seem to work silently, and best of all, my energy costs have dropped dramatically! For example, my electric bills before and after installation of the units:

06-30-2011 $66.02
06-28-2012 $39.38
(a difference of $26.64)

12-29-2011 $101.96
01-02-2012 $ 44.74
(a difference of $57.22)

01-31-2011 $135.74
01-26-2012 $ 66.22
(a difference of $69.52)

I guess I need to add that my house is approximately 1,900 square feet, 2 stories, and that you evaluated my house and made the necessary repairs to qualify my home for Santee Cooper's 'Smart Energy Existing Homes Program'. Thank you so much for mapping my home and accompanying the Santee Cooper representative as he evaluated my home, and thus qualified me for a $700.00 energy rebate from the company! No one can believe that my electric bill is as low as it is!

I am happy with my two systems, the parts and labor warranties, and the twice yearly equipment checks. I am so glad I chose your company from all the other estimates I took the time to acquire. Your personal style, incredible knowledge of your business, and your assurances that all my needs would be met certainly influenced me to choose your company. Please feel free to use me as a reference if needed!

I appreciate all you have done to help me! Getting two HVAC systems is a very stressful thing and you made it all so easy!
Cheryl C.
North Myrtle Beach, SC
Just wanted to thank everyone for the excellent installation yesterday. The whole crew was Professinal, Friendly, and efficient.